You need to keep up-to-date with technical media relations, which is why we have collated all the movers, launches and changes in the technical media world this month...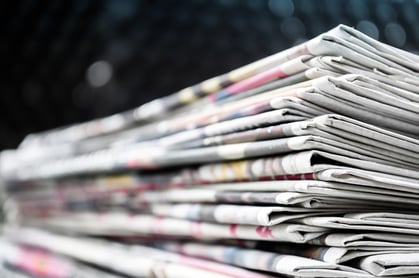 ... Packaging Europe has assigned Libby White as Editor. Libby was previously Senior Journalist at the title and can be found tweeting @PackEuropeLibby. Tim Sykes, who was promoted to Head of Content, remains the main point of contact for Packaging Europe.
... ITV News has appointed Tom Clarke as Science Editor. He will be tasked with leading all specialist science coverage, providing analysis of complex scientific thinking and environmental issues.
... The Fresh Produce Journal has appointed Ed Leahy as a Staff Writer at the publication. Deputy Editor Nina Pullman left the publication last week and is now a freelance journalist, covering supply chains, food, sustainability and trends, and writing for trade and consumer media.
... Business Merseyside has launched to join sister sites Business Lancashire and Business Manchester. The website will aim to highlight positive business stories and promote Merseyside as a place for businesses to be based.
... Communicate has appointed Amy Sandys as Deputy Editor. Amy previously served as Senior Journalist at the magazine and remains in this role at Transform.
... Caspian Media has made a number of changes to SME titles Real Business and Business Advice. Praseeda Nair has been appointed Editor of both Real Business and Business Advice from the start of April. Praseeda, who is former Editor of GrowthBusiness.co.uk, will replace Hunter Ruthven who leaves to join BeTheBusiness as Web Content Editor.
Former Deputy Editor of Business Advice, Fred Heritage, is now Deputy Editor of Real Business. Fred takes over this role from Zen Terrelonge who has joined Elite Business and Elite Franchise.
Simon Caldwell is now Deputy Editor of Business Advice, having previously served as a Reporter. Carly Hacon joins the title, replacing Simon's former role.
Thanks to ResponceSource for their amazing Media Bulletin!