You need to keep up-to-date with technical media relations, which is why we have collated all the movers, launches and changes in the technical media world...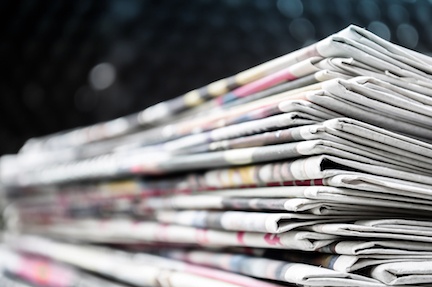 ... Mark Allen Group has announced the acquisition of twelve magazines currently published by UKi Media & Events. The titles cover the aviation, automotive and transport, and entertainment industries and include Business Airport International, Aerospace Testing International, and Railway Interiors International. The magazines will be based in the company's Dartford offices and the move is expected to be completed by the end of April.
... Mining Magazine's editor Ailbhe Goodbody is moving to Canada to become Americas editor. Ailbhe's move will enable the magazine to cover key industry events, companies, mines and projects in this part of the world, in print and online. As a result, current online editor Nia Kajastie will be stepping into the role of London, UK-based editor. Nia has worked at the magazine for over three years and was appointed online editor in May 2018.
... There have been several editorial changes at Datacenter Dynamics: Sebastian Moss, previously senior reporter, has been promoted to deputy editor. He will continue to cover cyber security, open source, HPC, artificial intelligence, submarine cables, quantum computing, government contracts, data centers and internet infrastructure. Will Calvert has been hired as a reporter, covering data centers, internet infrastructure, financials and 5G. Patricia Marmol has replaced Virginia Toledo as regional editor (LATAM).
... kbbreview has selected Rebecca Nottingham as editor. Rebecca previously served as commercial editor across the Taylist Media portfolio, and has also served as deputy editor on the magazine for eight years. She replaces Tim Wallace who has left after 15 years.
... Packaging Europe has appointed Victoria Hattersley as senior writer to focus on the European packaging industry. Victoria joined in January from her deputy editor role at Industry Europe, and was previously a freelance copy-editor.
... Construction News has hired Caroline Wadham as a reporter.
Thanks to ResponceSource for their amazing Media Bulletin!
If you're looking for some support with your technical media relations, then give us a shout!