You need to keep up-to-date with technical media relations, which is why we have collated all the movers, launches and changes in the technical media world over the festive period...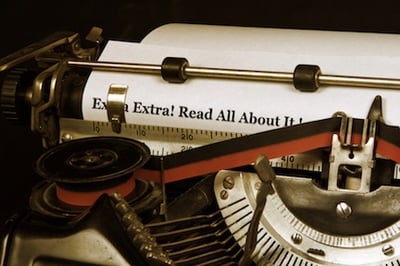 ... Ground Engineering has appointed Michaila Hancock as Deputy Editor.
...Heating Ventilating & Plumbing has made Joe Dart Editor.
... The Grocer has promoted News Analysis Editor Emma Weinbren to Food Trends Editor. Emma will be covering trends in the industry and forward features.
... reNEWS has made Stephen Dunne Deputy Editor to focus on renewable energy industry coverage.
... With immediate effect, Public Sector Sustainability magazine is being integrated into BFM magazine (Building & Facilities Management). Each issue of BFM will contain a minimum 10 page special feature entitled Public Sector Sustainability beginning with the January 2018 issue.
... Construction News has hired Binyamin Ali Features Editor.
... Faversham House Ltd has confirmed the addition of Robin Hackettas Deputy Editor of Water & Wastewater Treatment and WET News.
... edie has promoted Luke Nicholls to Content Director. Luke previously served as Editor of edie.net. George Ogleby has also been promoted to Insight Editor for edie.net. He previously served as a Reporter at the title.
... Meat Trades Journal is closing its print publication in favour of an expansion of its social media presence. MTJ Editor Rod Addy will join Food Manufacture to become its Editor as the publication prepares to extend its coverage of the meat market. He will be joined by Aidan Fortune, who is taking on the role of Deputy Editor. Multimedia Features Writer Oscar Rousseau will leave to join ITP Media in Dubai as Deputy Editor of Construction Week.
Thanks to ResponceSource for their amazing Media Bulletin!