HubSpot is always 'SFTC' (solving for the customer) to help companies digitally transform their marketing, sales and customer service operations. As a HubSpot Solutions Partner, we love everything that HubSpot has to offer to help industrial, technical and engineering companies grow. Here's the highlights of the product updates in March to help you get the most out of the platform and accelerate your sales, marketing and customer service.
Marketing
New Starter landing page templates
There are now eight new Starter landing page templates to help you quickly get started creating lead capturing content.
Relabelling 'social media' to 'organic social'
To reflect the industry standard term of non-paid social media traffic, 'social media' is relabelled to 'organic social' across the reporting platform, such as traffic analytics, attribution and original source.
Sales
New calling widget
With the new calling widget, you can now place calls with fewer steps. This update helps to:
Simplify common actions - reduce the number of actions required to start a call from the CRM record

Customise the size and location - customise the widget and move it around the screen

Log a call without completing a task - you now have the option to complete the task or leave it open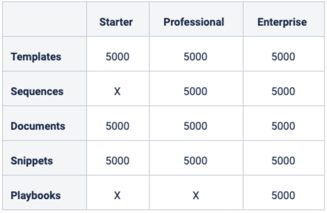 Limit increases for Templates, Sequences, Documents, Snippets and Playbooks
HubSpot have increased the limits from 1,000 each to 5,000 each (depending on tier), so the limits don't stop your growth. Scaling teams using HubSpot need access to more content to fuel their growth. That's why they have increased the limits for sales content tools.
Reporting
Introducing custom report builder
The custom report builder now unlocks a significantly more powerful reporting experience by bringing all of your HubSpot data into one place. You can build reports using marketing, sales, service and CMS data performance alongside CRM company, contact and deal data and custom objects.
This helps shape data driven decisions to help shape company strategy and guide teams.
All Hubs
See where all objects are in a workflow
This updates gives helpful context to understand the impact of making changes to your workflows. You can view exactly where objects are in a workflow, giving you more visibility into the customer journey and making it easier to edit, update or delete your workflows to align with strategy.
If you'd like to see some of these features in action, then book a demo...