HubSpot is always 'SFTC' (solving for the customer) to help companies digitally transform their marketing, sales and customer service operations. As a HubSpot Solutions Partner, we love everything that HubSpot has to offer to help industrial, technical and engineering companies grow. Here's the highlights of the product updates in February to help you get the most out of the platform and accelerate your sales, marketing and customer service.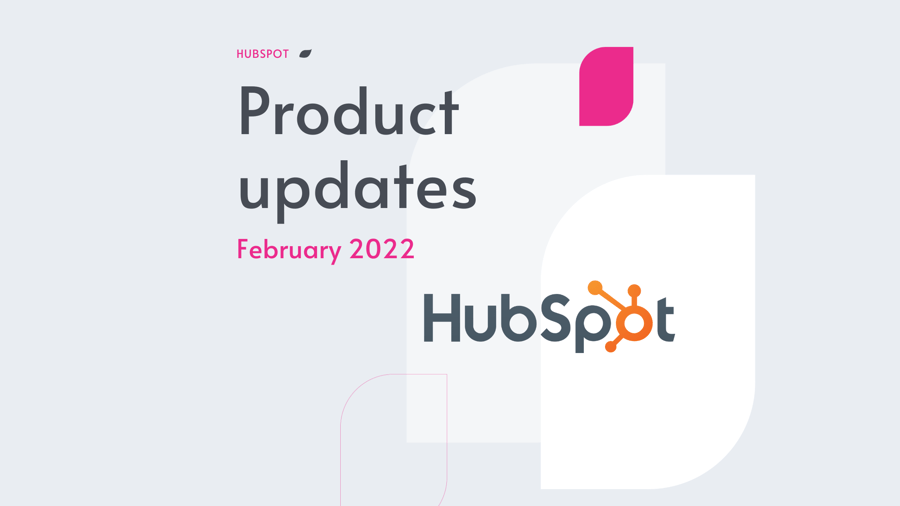 New conversations inbox experience in the HubSpot App
Conversations Inbox in the HubSpot Android and iOS app is getting a big update! HubSpot have built the new experience from the ground up to help your team stay productive on the go. New collaboration tools, efficiency-boosting features, and much more are now available to help you stay in sync with your team and delight your customers.
Page meta descriptions now visible in SEO recommendations
The following meta description-based recommendations in SEO Recs Home will now display the page meta description from the most recent domain scan:
Remove title from meta description
Address pages with duplicate meta description
Shorten meta description
HubSpot will now show the meta description detected for a page from their most recent crawl alongside the page title and URL information to help you easily review your meta descriptions en masse.
Email activities setting changes in activity logs
Important changes to sales email settings are now being logged and available for export when exporting security activity logs. Super Admins can see the export the following changes:
"Allow all users to track emails and see when recipients open and click on their emails" enabled/disabled
"Allow users to log email attachments" enabled/disabled
"Never log" new entries added/deleted for users or portals
This helps Super Admins understand if the following settings were changed: email tracking, attachment logging, and never log entries. Super Admins can view this data when exporting security activity logs from Settings > Account Defaults > Security > "Export Security Activity History".
Scatter plot visualisation in custom report builder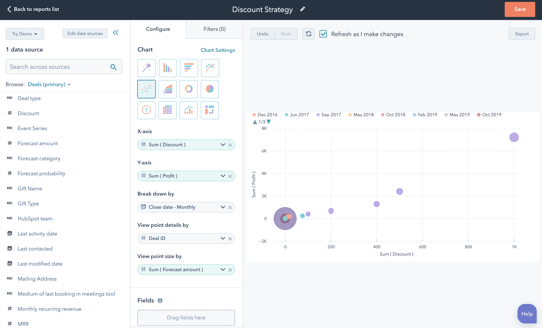 The custom report builder now supports a scatter plot visualisation, giving you an easier way to identify trends, pinpoint outliers, and answer key questions.
Whether you want to compare product performance or investigate the relationship between discounting and revenue, scatter plots will make reporting easier.
Scatter plots will make it easier to visualise your data and observe whether the relationship between variables is positive or negative, non-linear or linear, strong or weak.
If you'd like to see some of these features in action, then book a demo...