HubSpot is always 'SFTC' (solving for the customer) to help companies digitally transform their marketing, sales and customer service operations. As a HubSpot Solutions Partner, we love everything that HubSpot has to offer to help industrial, technical and engineering companies grow. Here's the highlights of the product updates in February to help you get the most out of the platform and accelerate your sales, marketing and customer service.
Marketing
11 new SEO audits available in the SEO tool
The SEO tool can now now check both HubSpot-hosted and external website for 11 new SEO issues. Altogether, the SEO tool checks for 27 different issues that affect its performance, mobile experience, crawling and indexability, user experience, security and on-page SEO. The new checks leverage Google Lighthouse.
Performance: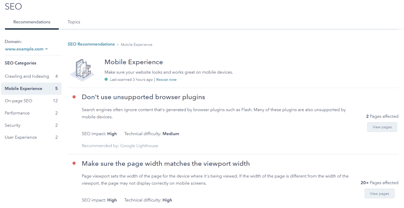 Page has images that aren't sufficiently compressed
Page has images that are oversized
Mobile experience:
Page uses plugins that cannot be indexed
Page has elements that are too small and close together
Page font is too small
Page has content that's not correctly sized for the device viewport
Crawling & indexing:
Page has an hreflang link with an invalid language code
Page has an hreflang link with a relative URL
Page has an invalid rel=canonical link
User experience:
Page references resources (images, CSS files etc) that don't load
Security:
Page has external links that pose a security and performance risk
Bulk import images into HubSpot from an external website
You can now easily bulk import images from any web page by specifying the URL and selecting which images you want to insert into File Manager. Users with an existing website who want to rebuild pages on HubSpot no longer need to spend time downloading and re-uploading their images one at a time.
Improve page speed with lazy loading images
You can now enable lazy loading of images to help pages have a faster initial load time by deferring the loading of images until the page visitor scrolls to the image. Pages that load faster rank higher in SEP, have lower bounce rates and have longer time on the page. Google also officially recommends lazy loading in their developer documentation.
Play videos in the chat widget
Videos included in chat messages will now play right within the chat widget. Whether your chatbot has a demo video or your support chat includes a how-to walkthrough, including video in your chat conversations adds a layer of personalisation and depth.
Sales
Internal notes on meeting activities
Meeting activities now have a space for you and your team to leave notes that do not sync with attendees' calendars. It's a place where you can keep track of important details such as stakeholders and background context that's irrelevant to other parties.
Email association in O365
When you write or respond to emails from the Office 365 add-in, you now have the ability to select which records (contacts, companies, deals or tickets) the emails will be associated with. You need visibility into how your emails affect your contacts. Without logging emails to recipients, it's harder to track and get the context you need.
HubSpot Mobile App supports LinkedIn Sales Navigator tasks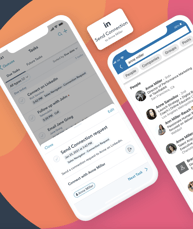 Your LinkedIn Sales Navigator tasks, such as connection requests and InMail, now appears on your HubSpot Mobile App. Prospecting doesn't stop when you walk away from your desk. The App brings efficiency gains to almost every part of a sales rep's role. To streamline your workflow, you can do these LinkedIn connection requests and InMail with one tap in the App.
If you'd like to see some of these features in action, then book a demo...