HubSpot is always 'SFTC' (solving for the customer) to help companies digitally transform their marketing, sales and customer service operations. As a HubSpot Solutions Partner, we love everything that HubSpot has to offer to help industrial, technical and engineering companies grow. Here's the highlights of the product updates and launches in January to help you get the most out of the platform and accelerate your sales, marketing and customer service.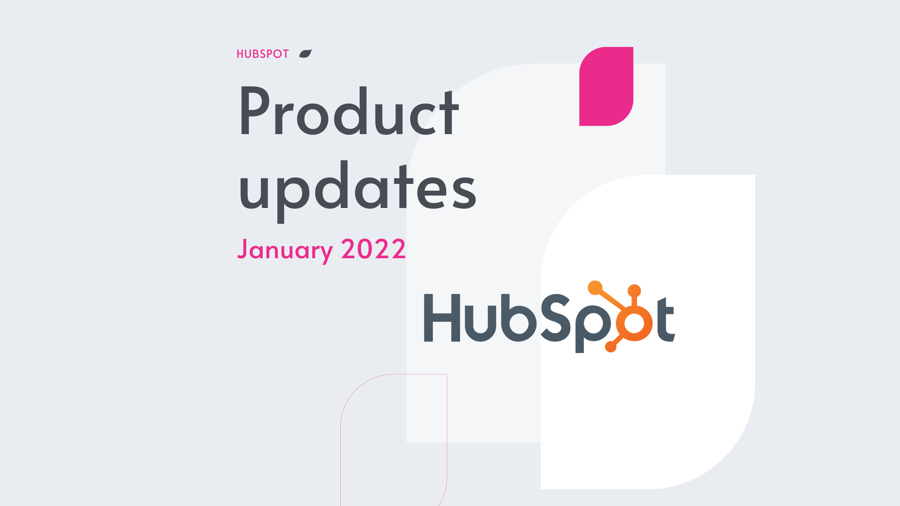 Improved workflows performance reporting
You can now report on workflow activity across objects, helping you identify trends or spot changes in performance to help inform your automation strategy.
They've also consolidated enrolment history and action logs tabs onto the new workflows details page alongside performance reporting, giving you one centralised view of all of your workflow activity.
Today, checking that your workflows are running as expected is a time-consuming process that is primarily limited to contact-based workflows. Now, with this change, you will be able to view enrolment, action, and performance data across all workflow types data from one single page, giving you the ability to proactively identify opportunities to make your workflows more efficient.
New insights on the performance tab of the details page:
Performance data for all workflow types:

View performance metrics for all object-based workflows (not just contact-based workflows).
Daily change indicator for top metrics:

It's now easier than ever to monitor performance changes thanks to a new daily change indicator that helps you track day over day changes performance.
Performance, history, and action logs in one place:

You can now view your workflows performance, history, and action logs all from one central place, rather than having to navigate to various points within the workflows editor to see key information.
Email performance overview:

You will still be able to view important email performance data like unsubscribes and click-through rates, even when an email is removed from a workflow.
Enrolment trends:

You can now drill down to view your workflow enrolment data by day, week or month
Comparison of enrolments over time:

Compare enrolment across two periods on enrolment charts.
Embedded Contact Create attribution reporting within Campaigns
A whole new suite of embedded Contact Create Attribution reports built directly into the Campaigns tool.
Attribution reporting is a holistic way to see which of your efforts actually helped you reach your goal. Campaigns are one of the most powerful ways to align your team around specific, goal-driven initiatives. Bringing attribution reporting into your Campaigns tool enables you to see the impact your campaign had. Moreover, you get an incredibly detailed breakdown of the part each individual asset/interaction played for your business.
HubSpot Payments
HubSpot payments is a simple, yet powerful tool that enables you to accept payments natively inside HubSpot. This feature brings commerce out of the back office and into the CRM where it belongs, and enables you to accept payments through your website, quotes, emails and chat.
This tool drives new and accelerated revenue for your business, while helping your clients unlock a better buying experience for their customers.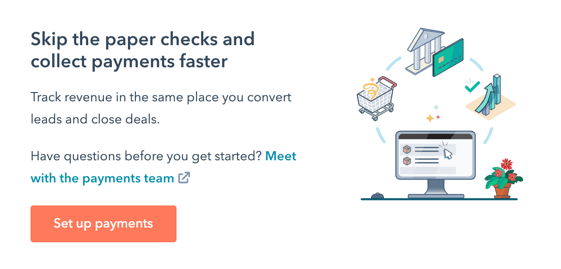 By using HubSpot payments, you grow better by:
Easily experimenting with new GTM motions
Streamlining your quote-to-cash process
Enabling the entire front office to leverage commerce data do their best work
Please note that this is only available for customers based in the United States. Watch this space for the global rollout!
Microsoft Teams integration
The updated Microsoft Teams integration, built by HubSpot, is now in public beta. The integration gives you the ability to:
Automatically create Microsoft Teams meetings for all new meetings you create via HubSpot contact records, company records, or meeting scheduler. The Microsoft Teams meeting details are automatically added to your HubSpot meeting, so attendees can join seamlessly.
Receive HubSpot notifications in the HubSpot bot in Microsoft Teams
Leverage two workflow actions in HubSpot: Create a Microsoft Teams Channel and Send a Notification to Microsoft Teams
Choose between Full Install and Limited Install options (Limited Install allows users to install without needing Microsoft global admin privileges)
They will continue to add new features, including messaging and conversations, to this integration in the future. In the meantime, they'd love to hear your feedback on the integration via this form.
More than 100 data sync integrations
With nine new additions, more than 100 HubSpot-built data sync integrations are now available in the HubSpot app marketplace.
As businesses grow, so does complexity. Teams get their own tools, data gets siloed, disconnect ensues – and customers suffer. Data sync, the two-way, real-time syncing engine behind Operations Hub, makes it simple for disparate systems to work together.
With the launch of Operations Hub in April of last year, you got access to 25 new HubSpot-built integrations powered by the new data sync engine, including Microsoft Dynamics, NetSuite, and more. As HubSpot continues to improve the data sync feature, we'll build even more of the integrations that you request most.
If you'd like to see some of these features in action, then book a demo...