We've introduced the PESO for PR model and explained what it is and why it is important for manufacturing, engineering and technical companies to integrate into their technical PR campaigns. We're going to dive into the first of the PESO model elements – paid media.
What is paid media?
Well, the clue is in the title here – paid media encompasses all a company's marketing strategies that involve a paid element. They include pay-per-click (PPC) advertising, social sponsored content, video ads, display ads and generally any type of paid promotional activity that aims to increase brand awareness. According to HubSpot, a third of marketers use paid media to increase their brand awareness.
You may reasonably ask – who in today's media-savvy world still 'falls' for paid content? Don't people simply ignore any sort of advertising and dismiss it as just another digital annoyance? While there is some truth to the fact that some paid media can become repetitive if not planned properly, paid media is still a useful resource for most businesses. It allows smaller companies or start-up businesses to access an audience they wouldn't otherwise reach. A sponsored LinkedIn post may just be the ticket to get their brand in front of a target prospect and allow them to build on this with other types of media.
Paid media is easy to evaluate
Paid content still gets views and clicks, even with people's resistance to advertising. So, if you are an engineering business specialising in niche products and services, paid adverts will allow you to be more targeted and more intentional about reaching the right customers. It can help you to start building an audience for future campaigns. Crucially, paid media can work very well alongside earned and owned media and can help grow the online profile of businesses.

Credit: Hubspot
HubSpot Ads tool can help you track ROI and reporting of ad spend, as well as clearly segmenting audiences and ad personalisation. Some of the tools available include ads optimisation events, campaign management and lookalike audiences. Because HubSpot is built around a CRM, it's easy to target prospects based on their interests and optimise ads for every step of the buyer journey across every platform. What's more, it allows you to create and manage ads across multiple platforms and get real-time ROI data for their success.
If you would like to learn more about Hubspot and what it can do for you, get in touch with us - we're a Hubspot partner company.
Paid media in practice
Social media
Social media platforms such as Twitter, LinkedIn, Facebook, Pinterest and even Tik-Tok provide advertising possibilities that can be leveraged to boost a company's exposure to their chosen audience.
Paid media takes various forms across different social media platforms, with LinkedIn being the biggest player for the B2B sector. LinkedIn ads typically yield high-quality leads and offer larger niche targeting options, making them an ideal solution for most B2B companies operating in the industrial, engineering and technical space. And if you can allocate a reasonable budget, LinkedIn ads can be a great investment that delivers an impressive ROI.
Similarly to LinkedIn, Twitter and Facebook also promote content which look like regular posts with targeting based on age, gender, location/geography, spoken languages, personal interests and behaviours. They will pop up on your target audience's timelines as well as at the top of relevant search results. Finally, Instagram allows users to pay for video or picture ads and promotes them to its 400 million users' feeds!
Why video is big
By now you probably have heard that YouTube gets over one billion views per day, which means that if it was a search engine, it would be the second largest in the world. Like the above social media outlets, YouTube is a great place for advertising – if you've got the budget that is!
YouTube has four types of ads: skippable in-stream ads, non-skippable in-stream ads (including bumper ads), video discovery ads (formerly known as in-display ads) and non-video ads (also called overlays and banners). YouTube advertising is a useful tool to support your marketing for manufacturing campaign strategies and offers a wealth of possibilities for technical experts. One such benefit is that users can decide on a campaign goal, based on your brand's marketing objectives: sales, leads, website traffic, product and brand consideration, brand awareness and reach, or even create a campaign without a goal.
Pay-per-click
Pay-per-click (or PPC) is one of the most straightforward ways of advertising online. Engineering companies running ads are only charged when a user actually clicks on their ad, hence the name "pay-per-click." In addition to being cost-effective, PPC ads also deliver quick results and help improve a company's SEO strategy.
There are different types of PPC ads, but one of the most common types is the paid search ad. These ads appear when people search for things online using a search engine like Google – especially when they are performing commercial searches, meaning that they're looking for something to buy.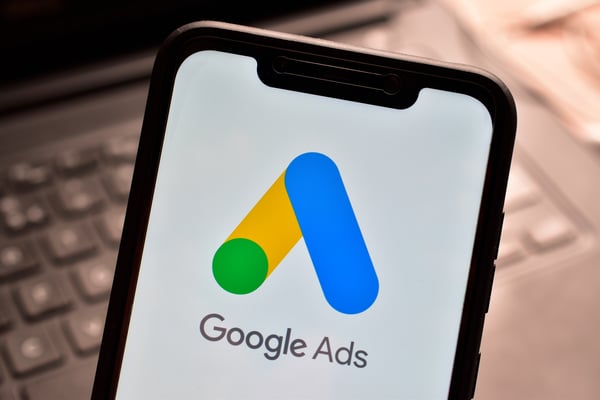 Digital display advertising
Display advertising represents an easy way of attracting the audience of a website, social media platform or other digital mediums, and inviting them to take a desirable action. These adverts often contain a mixture of text, image or video that encourage the user to click-through to a landing page and take action, such as subscribe to a newsletter, download an eBook or book a demonstration.
Most commonly, display ads include responsive ads, retargeting (or remarketing) ads, native ads, as well as social ads. There are also many options for display targeting, such as interest targeting, contextual targeting and topic targeting, which are aimed at a specific section of your audience.
Conclusion
According to HubSpot, around 68% of marketing professionals believe paid advertising to be essential to their overall marketing strategy. But there is more to paid media than meets the eye; having a healthy budget for ads certainly helps, but it is not a guarantor of campaign success. Instead, a good understanding of the customer demographics, interesting and informative content with visual appeal, are the keys to success. If you'd like to discuss how paid media can support your technical PR efforts, then feel free to get in touch!