Fresh PR is delighted to announce that we have achieved silver tier status as a HubSpot Certified Agency Partner just six months after starting with the HubSpot Agency Partner program. It acknowledges those agencies that are broadcasting the inbound message and executing inbound services to the highest standard.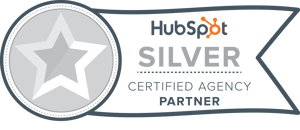 The Agency Partner Program helps agency clients grow better by using the inbound methodology. It transforms how organisations win new business, reach new audiences or serve their customers by helping marketing, sales and service teams work together more efficiently.
"We're thrilled to be recognised as a tiered HubSpot Certified Partner, especially as we've only been a Partner for six months. It demonstrates our commitment to delivering inbound strategies to attract, engage and delight to really help businesses in the industrial, technical and manufacturing sectors grow. We love the HubSpot vision, software and methodologies and feel that they align with our own principles. The support and training we have received has been great, with a special shout out to Aoife, Coman and Dan. Our sights are already set on Gold!" - Amanda Kinbrum, MD of Fresh.
Who are HubSpot?
HubSpot is a leading growth platform. Since 2006, HubSpot has been on a mission to make the world more inbound. Today, over 60,500 total customers in more than 100 countries use HubSpot's award-winning software, services, and support to transform the way they attract, engage, and delight customers. Comprised of Marketing Hub, Sales Hub, Service Hub, and a powerful free CRM, HubSpot gives companies the tools they need to Grow Better.
What is inbound?
Inbound marketing is a methodology of attracting, engaging and delighting your customers and prospects to grow your business. It focuses on bringing prospects to you instead of you intruding on them. You don't need to compete for their attention. By creating valuable content that addresses their challenges and needs, you attract your ideal prospects that builds trust and positions your business as the experts. It's a process of attracting, engaging, and delighting people that provides value and builds trust.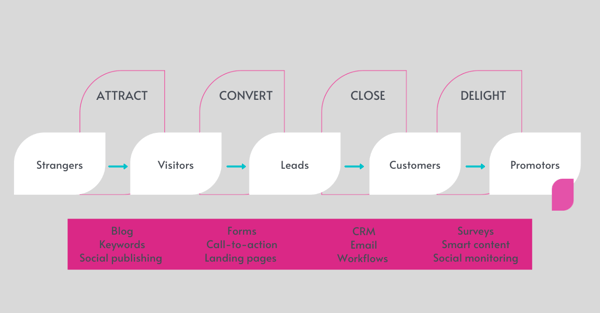 If you'd like to learn about how inbound can help your business grow, request a free marketing assessment and we can discuss your business goals and provide actionable advice and strategic plans to achieve them.