Fresh B2B has long serving members of staff who make everything happen – from taking client briefs to copywriting and organising events. Between us, we have it all covered. We thought we'd introduce each member of staff to you, including Hamlet the office dog, so you get to know us better.
Today we're talking to Gail, our client manager and organiser extraordinaire. Here is what we asked her:
What is your name and what do you do around here?
Hi! I am Gail and I am the Client Manager at Fresh. I do my best to keep the team in check! I liaise with clients on new jobs, approvals, deadlines and anything else they need help with. I work with the Fresh team to ensure they are efficient and effective, no matter what curve balls we get through! I also collate monthly reports for our clients. As a part of our close-knit team, it is lovely to be able to have your voice heard and feel that you can make a difference, so working on business strategy is also something that we are all involved in around here.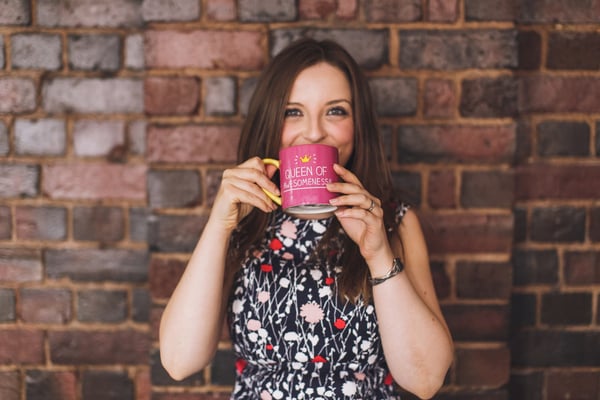 How long have you been with the company?
I joined in March 2015 so am the 'newbie' in the Fresh team!
What is the most interesting /exciting thing about your job?
Engineering and manufacturing were totally new areas for me to work in, so it has been a big learning curve! I enjoy speaking and meeting with clients very much and learning about their business needs and challenges. Seeing a piece going from conception to print is always a great feeling and an accomplishment.
Why do you enjoy working for Fresh B2B?
Fresh B2B is such a forward-thinking employer and I am deeply grateful that they adopt such great working practices for their employees. Being a working mom, life is a huge juggling act for me sometimes, and having a flexible employer makes life so much easier and makes you so much happier. You are genuinely cared about here and it's lovely. You get back what you put in. A refreshing change!
How do you see our industry changing in the future?
I am not sure print media can survive in its current form for much longer. The need for immediate and up to date news is now such an important part of our lives. I think companies now need to engage with their customers now more than ever and the ways in which they do that in terms of campaigns will be really interesting to see. Using 'real' people is a great trend currently. Bloggers, brand ambassadors etc is a great way to engage with the masses. Robots, Brexit, Fake News – so much uncertainty at the moment- who knows?!