This month, in our "Technical media talks…" series, we chat to Paige West, editor of Design Products & Applications (DPA) and Connectivity magazine.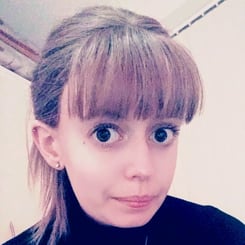 Fresh: Tell us a bit about the publications you are responsible for.
Paige: DPA readers span all engineering disciplines and are predominately involved in original equipment manufacturing and other design project work. We have a circulation of 28,000; 18,000 online and 10,000 in print, which is 100% requested.

Connectivity has approximately 40,000 active engineers drawn from the IML circulation database; these include Directors, System Integrators, Control, Design, Manufacturing, Maintenance and Production Engineers, Plant Managers and Panel Builders.
Fresh: What subjects do you cover? What stories are you most interested in covering?
Paige: DPA is an information resource for engineering designers seeking the latest information on new products and components, materials and services. We cover a whole range of subjects throughout the year, some of our popular ones include Test & Measurement, Sensors, Enclosures & Panel Products, 3D printing and a first for us this year – Formula E technology!

Connectivity offers thought leadership to UK engineers, highlighting the practical benefits of Industry 4.0 and takes readers through how best to implement smart solutions. We cover all topics under the Industry 4.0 banner such as Security, Robotics, Smart Sensors, Big Data, Predictive Maintenance and AI, to name a few.
Fresh: What makes you different from other publications in the sector?
Paige: Launched as a traditional print magazine in 1979, DPA has stood the test of time and has grown to become not only an effective print platform but a wide-reaching digital platform too. We also recognise that technology is changing and are frequently introducing new features and supplements to educate our readers.

Connectivity is a digital product for a digital world. Instead of launching another monthly magazine, we decided that when dealing with a subject that looks at moving everything online, we needed to be online too! We also have a Partner initiative – Connectivity partners with 10 dedicated Industry 4.0-related companies throughout the year so together, we provide our readers with relevant, helpful information to get them started on their digital journey.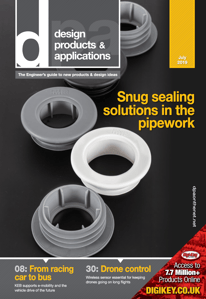 Fresh: What will the publication be covering this year?
Paige: DPA is celebrating its 40th anniversary in September so that will be a big focus for us. We also have some exciting supplements coming up on the Medical, Energy and Water industry.

Connectivity will continue to look at how Industry 4.0 is impacting manufacturing and provide tutorials and guidance to companies seeking advice.
Fresh: What are the main challenges/current trends facing your industry?
Paige: For DPA, Brexit has been the talk of the town for a while. Our readers have been keen to keep up-to-date on how it may impact their working environment in the short and long term.

For Connectivity, it's all about the next step on the Industry 4.0 journey. Most people have a general sense of what the buzzword means but they're now looking at implementing their first pilot project to test the technology and see what benefits they gain before rolling it out across the whole business.
Fresh: How did you end up in your current position?
Paige: I started working for IML straight after graduating from the University of Greenwich with an English Literature degree. My first role was as Assistant Editor on two other IML titles: Electronic Product Design & Test (EPDT) and Panel Building & System Integration (PBSI). I was then offered the position of Editor on Design Products & Applications (DPA) when my predecessor, Les Hunt, announced his retirement. From there, I also went on to help develop a new title, Connectivity, which I have been editing for almost two years.

Fresh: Describe a typical day at work.
Paige: When I'm in the office, answering emails and phone calls is a big part of my day as well as researching stories for my websites and articles for my magazine. I also conduct interviews and attend press events on a regular basis.
Fresh: What interests you most about your job?
Paige: The fact that I never even knew this world of engineering/manufacturing existed until I started working in it. I learn new things every day, things that help the world go around and it's fascinating!
Fresh: What's the best advice you've been given?
Paige: Always save your work. You never know when technology will let you down and the computer crashes…
Fresh: Tell us one thing that not many people know about you.
Paige: I'm DPA's first female Editor, as well as the youngest, in all its 40 years of publishing!
Fresh: What information from technical PRs do you find most useful?
Paige: Latest announcements from companies are very useful, as well as options to publish exclusive articles – typically in the style of a case study/application story or technical piece.
Fresh: How should PRs approach you?
Paige: Via email or phone call is the easiest way.
Fresh: Feel free to leave a testimonial about Fresh!
Paige: Always happy to work with Fresh! They are friendly and always willing to help with any queries.
Thank you so much Paige!