You need to keep up-to-date with technical media relations and PR, which is why we have collated all the movers, launches and changes in the technical media world...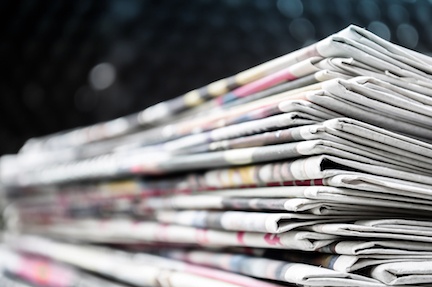 ... Mining Magazine's editor Ailbhe Goodbody has moved to Canada to become Americas editor. Ailbhe's move will enable the magazine to cover key industry events, companies, mines and projects in this part of the world, in print and online. As a result, online editor Nia Kajastie has stepped into the role of London, UK-based editor. Nia has worked at the magazine for over three years and was appointed online editor in May 2018.
... Mark Allen Group has announced the acquisition of twelve magazines currently published by UKi Media & Events. The titles cover the aviation, automotive and transport, and entertainment industries and include Business Airport International, Aerospace Testing International, and Railway Interiors International. The magazines will be based in the company's Dartford offices.
... Yandell Media Group has selected Pamela Brook as editor of Food Management Today and Meat Management. Pamela previously served as editor on the two titles four years ago and has been a senior contributor since then.
... Jonathan Rowland is now a freelance journalist and editor, after leaving his role as editor of World Cement. He specialises in writing for heavy industries, such as building materials, mining, energy, oil and gas.
... FoodBev Media has named Bryony Andrews as senior editor, working across FoodBev and Refreshment.
... Karen McAvoy Publishing has appointed John Hooks as editor. He replaces Adam Hassin as editor of Northern Builder, Plumbing & Heating Magazine and Electrical Magazine.
Thanks to ResponceSource for their amazing Media Bulletin!
If you're looking for some support with your technical media relations, then give us a shout!