This month, in our "Technical media talks…" series, we revisit our chat with Andy Sandford, editor of Quality Manufacturing Today and Engineering Capacity magazines.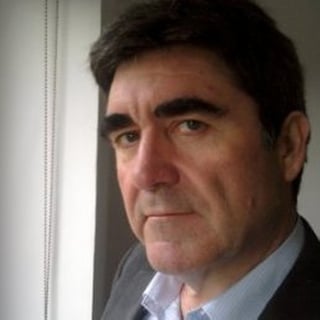 Fresh: What is your target audience for Quality Manufacturing Today (QMT) and Engineering Capacity (Eng Cap)? Is there an overlap in terms of readership?
AS: They are both aimed at the manufacturing sector, with QMT focusing on measurement and inspection and Eng Cap targeting the subcontract and contract manufacturing sectors. In QMT we look at quality and production from the point of view of the plant manager, and we offer ideas on how to make production processes efficient, without rejects, defects and system failures.

Eng Cap is aimed at people looking for the most effective and capable subcontractors – such as sourcing directors and technical buyers – to enhance their manufacturing efforts.
Fresh: What subjects do you cover? What stories are you most interested in covering?
AS: With QMT I am interested in looking at the digitisation of industry – everything from vision systems, 3D scanning and additive manufacturing to Internet of Things…

For Eng Cap I am looking at how contract manufacturers are taking the operations off larger OEMs – we live interesting times no doubt!
Fresh: What makes your magazines different from other publications in the sector?
AS: Both magazines are niche, aimed at specific aspects of production manufacturing that other journalists rarely touch.
Fresh: What will the you be covering this year?
AS: This year I am all about finding interesting trade shows – MACH, The Control show in Germany, EuroBLECH and the Subcon show. I will be reporting from them and letting you know what's hot in industry, so keep an eye out for my special features.
Fresh: What are the main challenges/current trends facing the industry sectors you cover?
AS: Funding and uncertainty about the EU referendum result and its consequences for manufacturing are the biggest challenges we face this year. Lower oil and steel prices are also likely to affect UK businesses, so we'll be reporting on that as well!
Fresh: How did you end up in your current position?
AS: I became a journalist after having worked in industry as a metallurgist for years. I did a doctorate, and then focused on journalism and PR. A few years ago I was asked by the previous editor of Engineering Capacity if I wanted join the magazine. I said 'yes', and to this day I write for magazines, as well for PR companies. So I can see both sides of the industry!
Fresh: Describe a typical day at work.
AS: Well, I start with a cup of tea whilst I check my e-mails and look at the list of priorities for the day, and then do things as and when they're scheduled. I guess I am pretty organised like that!
Fresh: What interests you most about your job?
AS: I love talking to people and discovering new technologies, finding clever people doing clever things.
Fresh: What's the best advice you've been given?
AS: Make sure you have money in your account to pay the VAT! Very important if you work for yourself!
Fresh: Tell us one thing that not many people know about you.
AS: I am President of the Holmesdale Natural History Club which has its own museum in Reigate. I also sing in a band called Sticklebacks.
Fresh: What information from technical PRs do you find most useful?
AS: I like very targeted press releases that can be of genuine interest to our readers. So make sure you are well aware of our readership and our publishing schedule before ringing.
Fresh: How should PRs approach you?
AS: Simply send me an e-mail after having looked at the magazine. Always include nice hooks, make it newsworthy and practical – and that's when you get published! We get about 300 e-mails a day, so the more useful the PR to our readership, the better! Also, make sure you are very clear in the subject line of the e-mail and say what it is about. Word documents and JPGs should be attached and please, don't use PDFs!
Fresh: Feel free to leave a testimonial about Fresh B2B!
AS: Very professional people, very responsive and I wish there were more PRs like you.
Aw, thanks Andy!