You need to keep up-to-date with technical media relations, which is why we have collated all the movers, launches and changes in the technical media world this month...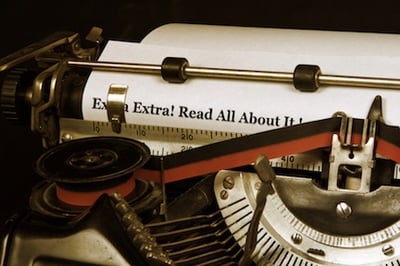 ... Works Management magazine is relaunching to become Manufacturing Management. In light of this change, Chris Beck has been appointed as Editor and Adam Offord as Deputy Editor. Chris was previously Deputy Editor at the publication. Alongside his role as Deputy Editor, Adam will continue to serve as Reporter at Machinery and Machinery.
... Construction News has made Tom Fitzpatrick Editor. Taking over from Rebecca Evans who has left following maternity leave, Tom will lead a team of journalists reporting on infrastructure and property, holding events including the CN Summit and overseeing the events, campaigns and future strategy of the brand.
He can be found tweeting @CNTomFitz.
... Modern Building Services has confirmed Karen Fletcher as Editor. This follows the retirement of Ken Sharpe after 13 years on the title.
... New Civil Engineer (NCE) has selected Jessica Clark as a Reporter. Jessica was previously a Reporter at News Shopper Series. She can be found tweeting @jclarkjourno.
... Building magazine has selected Jamie Harris as Digital Editor. Previously at FM World, Jamie can be found tweeting @jamiehwriter.
... Mining Journal has chosen Jacqueline Holman as Senior Reporter. Jacqueline previously served as Editor, International Coal at S&P Global Platts.
... IML Group have launched Connectivity for information and advice to help you get the most out of Industry 4.0 and the IIoT.
... Hamerville will be launching Professional Electricians Wholesaler (PEW) early 2018. PEW is aimed at delivering practical, informative and engaging content to decision makers and key professionals working in the electrical wholesaling sector.
Thanks to ResponceSource for their amazing Media Bulletin!