You need to keep up-to-date with technical media relations and PR, which is why we have collated all the movers, launches and changes in the technical media world...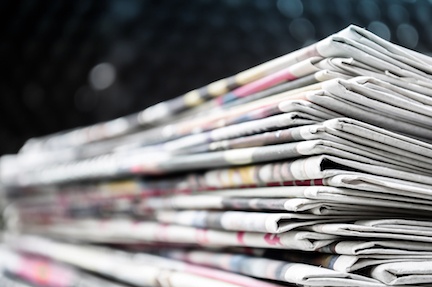 ... It is with great sadness we say goodbye to our much beloved Elinore Mackay, who's tenure as Electrical Review editor spanned an incredible 16 years. An industry veteran adored by many, Ellie had recently left the company due to ill health after a 16 year tenure as editor on Electrical Review. Despite being poorly on and off, Ellie's passing was sudden, unexpected and a complete shock to us all that we are still coming to terms with.
If you were lucky enough to have met Ellie, you will know she was a wonderful woman and an incredible talent, whose loss will be felt across the industry.
... Engineering Update has a new editorial assistant - Taylor Owens. She has joined the publication recently and is now taking on the responsibility of website press release uploads.
... Construction News has appointed Lem Bingley as editor. Lem joined on 8 July and was previously editor of Interior Motives. He replaces Tom Fitzpatrick at Construction News.
... Rail has appointed Richard Clinnick as head of news (print and digital). Richard was previously assistant editor at the magazine and can be found tweeting @clinnick1.
... H2 View, a website focusing on the hydrogen economy, has launched. It will provide news, views, and analysis throughout the hydrogen energy supply chain as well as developments in hydrogen energy applications and technologies. There will be daily content on the website, a weekly newsletter, and from September 2019 an additional quarterly print edition.
The editorial team is made up of managing editor Rob Cockerill, senior news journalist Jo Sampson , and news journalist Molly Burgess. Rob, Jo, and Molly also work on monthly magazine Gasworld and can be found tweeting @h2_view.
... New Food has appointed Bethan Grylls as editor. Bethan was previously deputy editor at New Electronics and can be found tweeting @NewFoodMag.
... SNG Publishing has appointed Phil Wilkinson-Jones as editor working across HIP Magazine, SPARKS Magazine and Concept Hair Magazine. Phil was previously news editor at Cable.co.uk.
... The Competent Person editor Roger Ryan left the magazine on 1 September. He was appointed editor of the magazine, produced on behalf of the electrical trade association NAPIT, in December 2005. A replacement for Roger at The Competent Person has not yet been confirmed.
... Business Insider UK has promoted Shona Ghosh to UK tech editor. Shona was previously a senior reporter for the website and has also previously served as technology editor at Campaign. She can be found tweeting @shonaghosh.
... TheBusinessDesk.com West Midlands editor Adrian Murphy has now left his role. East Midlands editor Sam Metcalf will now also cover Adrian's patch. In addition, Ian Evans has been appointed as a reporter to cover East Midlands business news.
... Building magazine's group production manager Deborah Duke will serve her last day at the title today (20 September). Deborah will be going on to study Anthropology of Food at SOAS University of London as a masters student.
Thanks to ResponceSource for their amazing Media Bulletin!
If you're looking for some support with your technical PR and media relations, then give us a shout!