This month, in our "Technical media talks…" series, we chat to Lisa Peake, editor of Electrical Engineering magazine.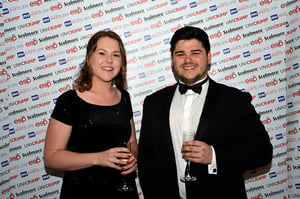 Fresh: Who reads it and how many of them are there?
LP: This title goes out to an 11,245 abc certified circulation consisting of design, electrical, electronic and maintenance engineers, works/facilities managers, contractors and end users.
Fresh: What subjects do you cover? What stories are you most interested in covering?
LP: We cover so many, too many to list! Some of the most popular subjects that we cover include: UPS & Standby Power, Enclosures, Test & Measurement, Arc Flash, Industry Training, Lighting & Lighting Controls, Cabling & Cable Management and Energy Efficiency.
Fresh: What makes you different from other publications in the sector?
LP: Unlike most Electrical titles we cover almost every sector of the Electrical Industry. We find having a broad title gives us an edge in a market that is so vast yet we never struggle to keep our identity as a one-stop shop for everything electrical. We are the leading title in the Electrical Engineering field.
Fresh: What will the publication be covering this year?
LP: All the latest exhibitions from Lux Live to Data Centre World as well as all the latest news, products and applications from the industry as they happen.
Fresh: What are the main challenges/current trends facing your industry?
LP: We are particularly focusing this year on Industry 4.0 and IoT and how they will we affecting the electrical engineering industry in particular. We will also be continuing our focus on optimising energy efficiency and the dangers surrounding arc flash.
Fresh: How did you end up in your current position?
LP: I started at the company as an Online Editor, uploading content to the Connecting Industry website, which covers twelve industry titles, and updating the social media channels. Coming from a publishing background I naturally wanted to progress to the role of Editor and was delighted to be promoted to Editor of Electrical Engineering in February of this year.
Fresh: Describe a typical day at work.
LP: The job is so varied that each day is very different. A typical day in the office would involve liaising with agencies, sourcing content for the magazine, designing and laying out the pages, and proofreading and editing articles. Outside of the office, I am lucky to be involved with lots of events and trade shows, meeting people in the industry is a real perk.
Fresh: What interests you most about your job?
LP: The creative aspect. I love designing the page layout and making the articles visually interesting.
Fresh: What's the best advice you've been given?
LP: Keep calm! You can be so busy and have a million and one things going on so it is important to keep a level head and be super organised.
Fresh: Tell us one thing that not many people know about you.
LP: There are not many things that people don't know about me, I am an open book!
Fresh: What information from technical PRs do you find most useful?
LP: We are most interested in covering application stories or case studies as we find these to be the most interesting for our readers.
Fresh: How should PRs approach you?
LP: Email or phone - however really! It's always interesting to see new content and hear about new products.
Fresh: Feel free to leave a testimonial about Fresh B2B!
LP: Fresh have been very friendly and welcoming!
Thanks Lisa!