You've set the goals, defined your target audience, performed an audit, developed topics and created a calendar. Now you actually have to start 'doing' the content!
Creating useful content should be at the core of all of your marketing functions. It is the basis of all forms of marketing, from social media to SEO, and PR to inbound.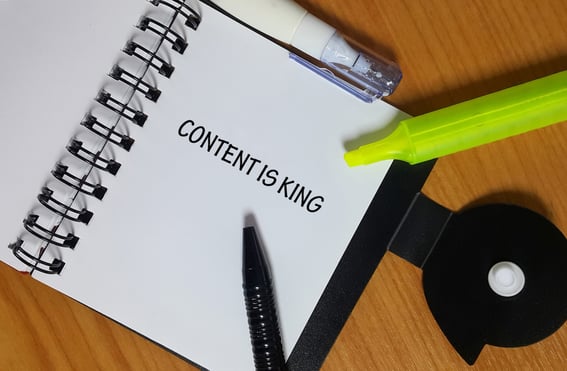 If you're new to content marketing, then below is a great starting point of popular tactics to use. If you've been producing content for a while, you might be stuck in a content rut, producing the same types over and over again, which is no fun for you or your audience. Mix it up a bit and use the list to try something new.
Articles
Podcasts
Blog posts
Case studies
eBooks
Email
Infographics
Newsletters
Photos
Presentations
Videos
Webinars
White papers
Website content
FAQs
Interviews
Quotes
Testimonials
Company news
Product announcements
Comparisons
Competitions
Calculators
Forums
Landing pages
Microsites
Wiki
Lists
How to's
Research
Application notes
Opinions
Predictions
Demos
Conferences/open house
Collaborations with guests
Awards
Polls/surveys
Worksheets
Templates
Apps
Timelines
Industry glossary/dictionary
Charts/graphs
Newsjacking
Download a handy list of these.
These are just some of the most popular types of content buyers consume. You don't need to generate each one of these types! It's often worth repurposing one large piece, such as white paper, into smaller, different types of content. For example, a white paper on Industry 4.0 could then be broken down into smaller articles and opinions, blog posts, a presentation, images, an infographic, FAQs and a checklist. Doing this enables you to get more value from the resources you've invested into content marketing.
This blog is part of a series on creating a successful content marketing strategy. We've developed a template to help industrial companies create a content marketing strategy – download it below. Our next blog in the series will focus on the different ways to promote your content.