In the last post of this content marketing strategy series, we started with setting goals and objectives for industrial content. The next step is knowing who your target audience is. Again, time taken now to establish your target audience and buyer personas will pay dividends later on.
Buyer personas are fictional, generalised depictions of your typical target audience. Usually this is your ideal customer, but it can also include current and future employees, local communities, investors, trade associations etc. It's also perfectly acceptable to include a persona whom you don't want to target! Some leads wont have the budget or are just students looking for research. For the purpose of this post, we'll focus on the ideal customer.
By creating buyer personas, you'll have a thorough understanding of who you are trying to engage with, which will shape the content you produce, the key messages for each stage of the buying journey, other marketing activities, and your sales process.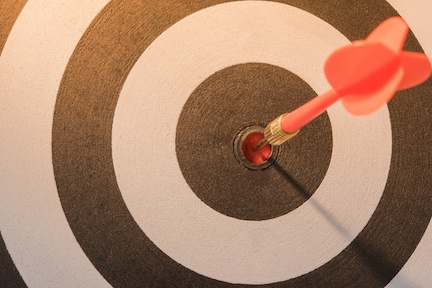 Research, research, research!
Here are some ideas on gathering that information:
Historical data and analytics. See how customers are consuming your current content
CRM system. How have leads found out about you in the past?
Sales team. Have an open discussion with the sales team – they are interacting with customers and prospects on a daily basis
Interview customers. Who best to tell you about customers than actual customers!
Social listening. What are your contacts on LinkedIn asking? Are there any relevant hashtags on Twitter you can follow?
Do an online/email/social media survey and gather all the results into meaningful insights
Gated forms. Use forms on your website and ask simple questions – size of company, industry sector, purchasing power, etc
Trade shows. A great way to interview prospects, customers, suppliers, other exhibitors and the media
Ideally, you should have enough information and knowledge to build a persona based on the following:
Who
Role – job title, skills required, who they report to, a typical day, how the job is measured, communication preferences
Company – industries, size (turnover, employees), locations
What
Goals – what are they responsible for, what does success look like
Challenges – daily issues, bigger business issues, resources
Why
Include actual quotes about goals and challenges
Why don't they use your products or services
How
What are your marketing messages to this persona?
Depending on your business, you can have as many buyer personas as needed. But start with one and build from there!
This blog is part of a series on creating a successful content marketing strategy. We've developed a template to help industrial companies create a content marketing strategy – download it below. Our next blog in the current series will focus on conducting a content audit of your existing assets.