We've looked at the PESO model of integrated marketing campaigns and here, we'll be focusing on earned media. Earned media or earned content, is any material about your business or brand that you haven't paid for or created yourself. Although this type of media is always published by a third party, there are tactics that marketers can do to earn media opportunities.
The beauty of earned media is that it is unscripted, and companies - be they B2B or B2C - normally cannot influence it. Notable examples of earned media include customer reviews and testimonials, influencer videos or blog posts about your products and services, as well as magazine and newspaper articles. Equally, mentions on any social media platforms, shares or reposts of your actual content (or indeed any content about your brand or business) are considered 'earned'.
Even though you can't change the content of earned media, there are ways in which you can try and gain positive traction. Sustained engineering and technical PR campaigns can help build a strong reputation and position you as thought leaders, which in turn leads to great press coverage! We've worked with many clients on campaigns to establish them as thought leaders in their industry. This has led to great press coverage and a strong reputation in the market.
Earned media with media relations
But how to do this in practice? Well, you must first define your audience and then target the trade publications that your audience is likely to read. A good PR campaign will help you build strong relationships with engineering, tech, manufacturing and B2B journalists. A personal touch and a pre-existing connection will set you apart from the hundreds of pitches that editors receive daily, and before long you'll be enjoying quality coverage in these key publications.
Another useful trick to boost your earned media potential is to be as helpful as possible to journalists and members of the press. They often put out calls for comment or interviews on topical issues and if you're quick off the mark to answer their call, you'll soon benefit from free and reputation enhancing coverage in their magazines.

Aim for a delightful customer experience
Getting the PR wheels turning is all well and good, but how do you get everyone talking about your brand? How do you fuel that positive vibe and get those all-important word-of-mouth referrals? You achieve that by simply offering an amazing customer experience that gets everyone talking. Incredible customer service is what gets people talking about you. It's critical to the success of any business, but especially campaigns that rely on word-of-mouth referrals.
And crucially, the most persuasive piece of evidence to other customers is reading another happy customer's review or testimonial. When earned media is shared by happy customers, it encourages other people to try your company's products or services. It gives potential customers the confidence that they will receive the same positive experience as the person leaving the review.
It is often harder to gain positive reviews if you're in B2B than those involved with B2C, but positive news does travel fast in industry. The equivalent of good reviews comes in the form of application stories or case studies – they explain what the challenge your customer had and how you helped them, delighting them all the way through.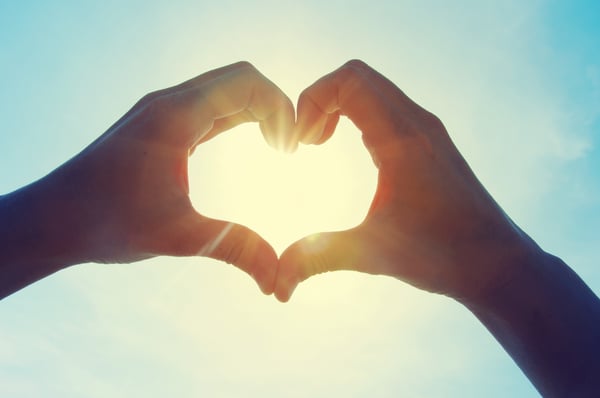 Earned media has a unique allure for marketers, as it always feels like it is 'deserved' – you've put in the work and now you can reap the benefits. And although all forms of media in the PESO model can be profitable, the idea that a company can benefit from earned media is a tactic worth pursuing. Best of all, it is technically free so it can complement other types of campaigns and tactics. But if there is one takeaway, it is that earned media can be reinforced by quality content and continuously supplying great products and services from your company. So keep doing what you do best, and then earn your media success!
If you'd like to cash in on your earned media credentials, why not start with a shareable case study? We have a simple and easy to follow downloadable template to help you get started: