I can't quite believe it, but today marks TEN years since Keith and I set up Fresh!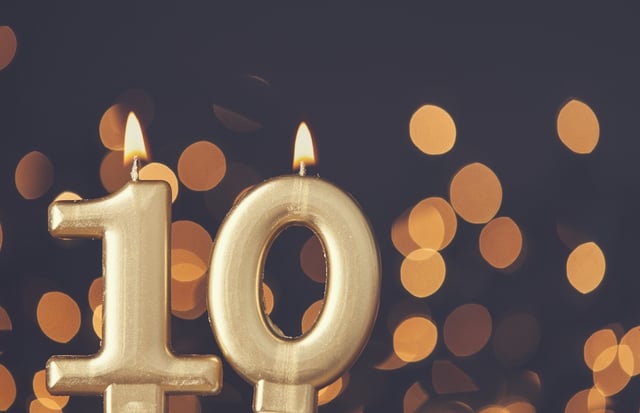 We started on 13th February 2008, a day before Valentines Day so must have been a match made in heaven! Keith and I met whilst working at another agency in London, and for personal reasons, I needed to move back home to the Midlands. It was Keith's idea to set up our own agency, but I really wasn't very keen. In fact, he had to twist my arm for several days before I relented!
2008 was a pretty turbulent time for businesses. I'll always remember it as the year the global recession hit, but I thought I'd take a nostalgic look at what else happened that year. Below are ten events that you may not realise were ten years ago – I certainly didn't!
Heath Ledger died
In February, interest rates were cut to 5.25% from 5.5%
Boris Johnson became the Mayor of London
The Mars Phoenix landed and sent back historic images of unexplored regions of Mars
A huge fire destroyed the Grand Pier at Weston-super-Mare
The Beijing Olympics took place
The Large Hadron Collider (LHC) was switched-on to recreate the conditions a few moments after the Big Bang
The financial crisis unfolded with bail outs, collapses and stock exchanges plummeting
Barak Obama won the US Presidential election for the first time
In December, interest rates were cut to 2% - the lowest level since 1951
A lot happens in just a year, let alone ten years. When we first set up, we were working from my Dad's dining room table in Kidderminster and now we have our very own office in the Jewellery Quarter, in the heart of Birmingham. We have grown beyond recognition. Back then we would have only dreamed that we would be working with international organisations in the technical, industrial and engineering sectors. Now we work with global leaders in their fields such as Danfoss Drives, EPLAN, Megger and Weidmüller.
We're also very proud that our work has received recognition from within our own industry. We've won and been shortlisted for 21 awards ranging from Young Communicator to Outstanding Consultancy, and Best STEM Campaign to Best External Publication. We've also been listed as one of the top B2B PR Agencies and Top Technology Agencies in the UK.
As well as Keith and myself, we're also supported by two amazing team members at the moment - Oana Baetica and Gail Maynes. Oana is also a technical content creator and Gail is our client manager. Both are committed to Fresh's success and both have brought huge amounts of skills, personality and dedication. We'll be looking to strengthen our team this year with another technically qualified copywriter.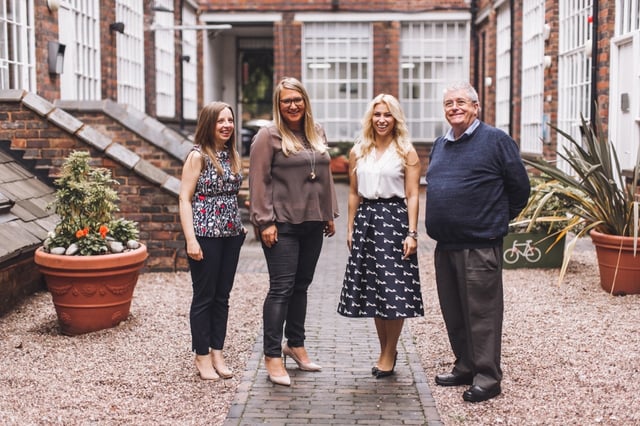 Things have certainly changed since our dining room table days. I still remember printing press releases and images and posting (by mail) to editors! The whole marketing ecosystem has changed. Gone are the days where we just did technical media relations, we've now developed services that keep up with client demands and industry trends, such as social media, content marketing and inbound. But these are exciting developments that support engineering, technical, industrial and STEM-based businesses to achieve their goals. I'm always keeping my eye out for new technologies and developments that may well create fantastic opportunities in the future.
So, that's a short celebration of some of our achievements over the past ten years. I'd like to use this blog to thank all our clients, team, journalists, magazines, suppliers, friends and family for all the support over the last decade.
However, I must single out Keith for an extra special acknowledgement. Keith was the one who pushed to set up Fresh, and I'm very grateful that he did. We wouldn't be here today if it wasn't for him. His engineering knowledge and ability to turn complicated technical products/concepts/ideas into easily digestible copy, is what sets Fresh apart from others. He's also a very compassionate, geeky, generous, grounded, loveable weirdo. So, a big high five and thumbs up to Keith!