You've heard it a million times before: "Content is king!" But what does that mean exactly? How are businesses expected to strategically plan, develop, organise and distribute their marketing content for the best possible outcome? And most importantly, how can they ensure that their overall strategy keeps up with trends whilst retaining their core message? To help you meet these challenges, we've identified some of the major content marketing trends we expect to see in 2019.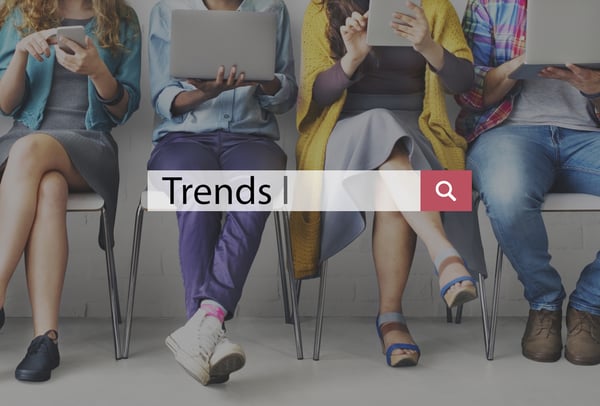 For many industry leaders, the coming years will see a shift from focussing directly on sales and turnover to focussing on customer success. Indeed, for a truly customer-centric organisation, customer success should always be the primary benchmark because it underpins growth in sales and turnover.
In order to achieve this new focus, however, businesses will have to employ a documented strategy built on expert opinion pieces. The purpose of these – be they case studies, rapid response letters or blogs – is not to directly convey any form of overt promotional message. The aim is to offer valuable information to the audience that answers their questions.
But what will content look like in 2019? At Fresh PR, we believe that content will need to have these four characteristics:
Industry leadership
Companies need to identify experts within the organisation who can comment pertinently on industry developments and act as thought leaders. This is much easier than you think; just look for the doers in your business, the innovators and the creators. Even though they may be too busy to write thought pieces themselves, their ideas and insights can be fed to PR and marketing agencies that will transform them into strong specialist articles.
Data-driven
Successful marketing strategies can no longer rely solely on out-of-thin-air creativity and spur of the moment ideas. Data-gathering and analytics should guide every action of an organisation from setting sales targets to the distribution of information based on audience type. Systems like Hubspot can help businesses to harvest information and gather valuable insights about the customers and potential customers, and how to better communicate with them.
Educational
Unlike advertising, content marketing should never be overtly promotional. Its purpose is not to sell, but rather to educate and guide the reader in their decision-making journey. Supportive and informative pieces build a company's reputation, which in turn increases buyer confidence!
Captivating
Content should always be entertaining and interesting. Offering technical information on how to install the latest blue twondel is always useful, but it's no more exciting than a sales brochure! So content should always be written with the reader in mind, and in a way that is captivating and easy to understand, leaving out jargon and sales speak. The style and tone of voice should be in keeping with the company's persona and reputation, be it informal and playful or sombre and educational!
These four content marketing trends may sound daunting, but chances are your company is already implementing some elements of them. If it isn't and you would like to learn how to apply them specifically to your business, or if you would simply like to implement them better, check out our e-book on 2019 Marketing trends. It's free to download and it will help you stay ahead of the competition.